One of progressive rock's most prolific vocalists, Annie Haslam is on Deep Tracks with Earle Bailey presenting fresh tracks from the new Renaissance album "Grandine Il Vento†all week at 3pm ET. A free spirit with a five octave vocal range, Annie tells us the stories behind the new songs and a few from the formative years, also.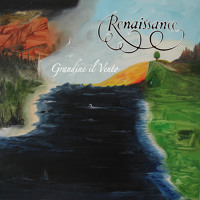 Current members
Annie Haslam*- lead vocals*(1971-1987, 1998-2002, 2009-present)
David J. Keyes – bass*(2001-2002, 2009-present)
Rave Tesar – keyboards*(2001-2002, 2009-present)
Frank Pagano – drums, percussion*(2009-present)
Jason Hart – keyboards*(2009-present)
Ryche Chlanda – guitars*(2013-present)*
---
View the original Article at Digital Radio Magazine
or discuss it here.