I am a member of Sirius Hits 1's Wutchuwant crew -- basically the name of Hits 1's listener survey group. Every once in a while, I'll receive an e-mail from Sirius asking what I think about the programming on Hits 1 and sometimes they include hypothetical questions about what might change about Hits 1 down the road.
Today, I got a survey & one of those hypotheticals happened to be this: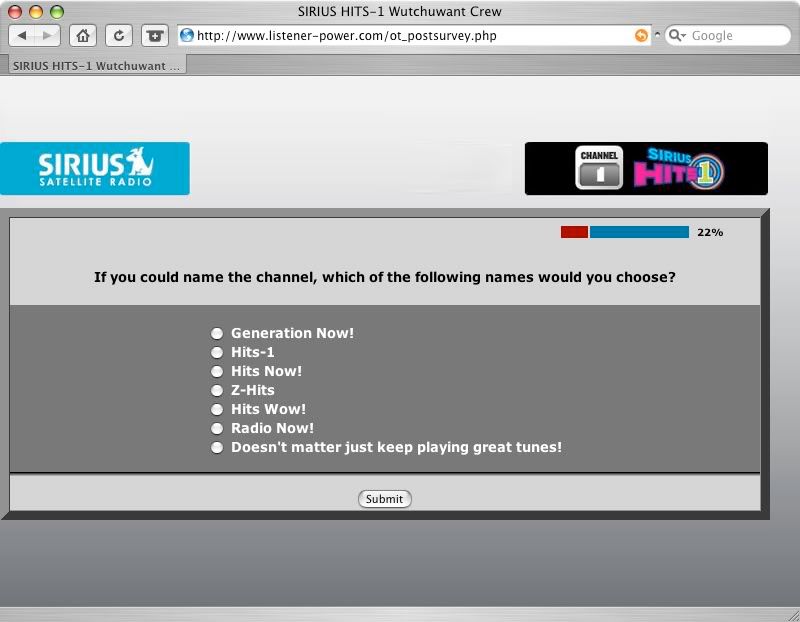 I might be reading too much into their question, but it looks like Sirius is trying to genericize Hits 1 so that the 1 isn't in the name. Could it be so that they could port it over to XM without it having to be on channel 1?