This episode features one of the greatest bits from the Stern Show; The Frank Sinatra record ad, "I Remember What's Her Name". It also features Sam Kinison, David Brenner and Joe Walsh. A good episode to be sure.
Howard started things off by talking about the news press he was receiving for his Channel 9 show. The review that Howard mentioned talked about how bad the TV show is in relation to his radio show. Howard found that review ironic because he has never gotten any critical acclaim for his radio show.
In any case he proclaimed himself to be King of television. Here he is wearing his crown to prove it.
Howard brought Sam Kinison out and the two of them talked about the recent movies they've seen; 'Days of Thunder', 'Ghost' and 'Ford Fairlane'. Sam made fun of Dice's movie and even went so far as to imitate Dice for a few minutes.
Howard encouraged Sam's impromptu Dice impression. This wouldn't be the last time Howard would find an overweight comedian that imitated Dice to be hilarious. But I'm getting way ahead of myself.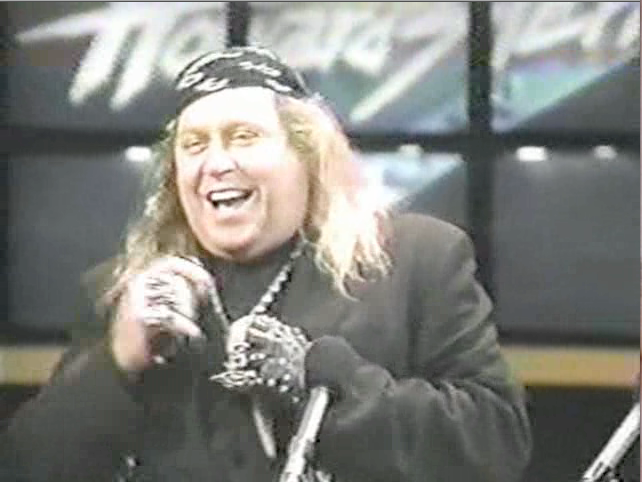 Sam also imitated Robert Duvall from "Days of Thunder" by pointing out that "Bobby D" always sticks out his tongue while he acts.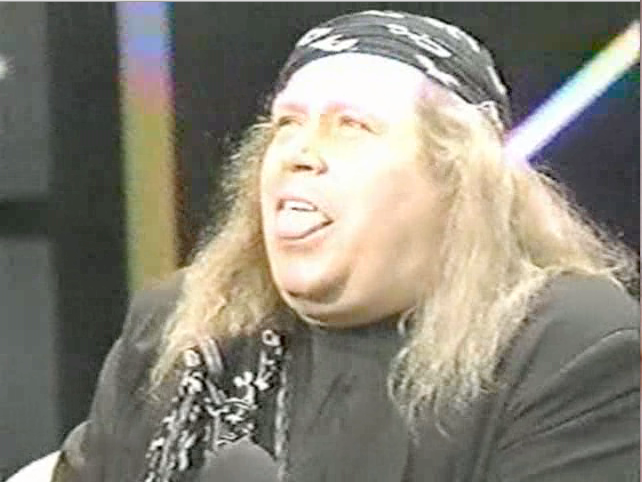 After a commercial break Howard and Sam kept things going by slamming Arsenio Hall and People magazine. Howard brought out David Brenner to talk about the bad review he received of his current book. The reviewer wrote that the book only had 10 laughs in it. Howard had the reviewer on the phone to talk to David about why she didn't like his book.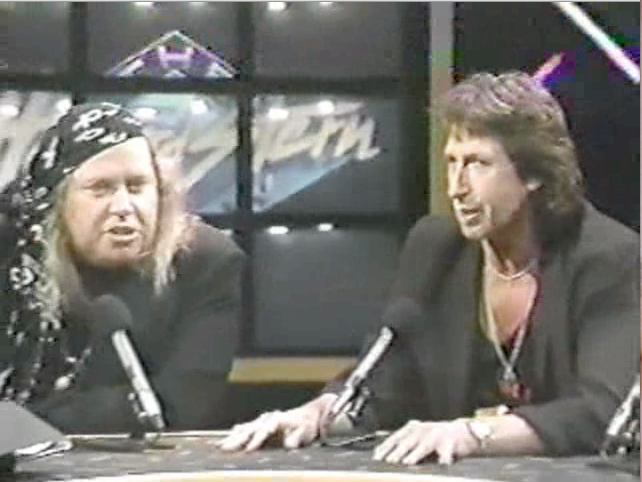 After that segment died out, Howard played a prerecorded bit starring Billy West as Frank Sinatra. The bit was another record ad, like the Father Ritter record ad from the week before. The bit dealt with the rumor at the time that Frank was suffering from the early stages of dementia and that he was forgetting the lyrics to many of his standard hit songs. Songs titles from the record included: "Love and Tractors", "Chicago(Its A Wonderful Band)", "My Kind of Town(Galveston)".
In between the funny songs there was a mock interview with Sinatra. Fred was the interviewer and Billy was Frank. Here Frank tells the interviewer, "Now get outta here before I break my legs".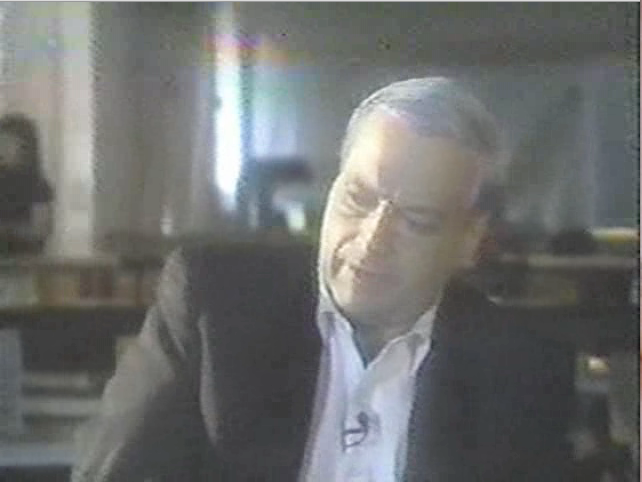 He also said, as the record ad ended, "I can't remember when I started forgettin'".