Howard started off the show talking about how his wife is upset with him for kissing Jessica Hahn on last week's show. He promised Alison that the kiss was innocent, but Alison swears that she saw him give her the tongue. Howard was so sure that he would pass a lie detector test that he took one before the show in order to broadcast the results when they started to tape.
Here's Howard before the show taking the lie detector test.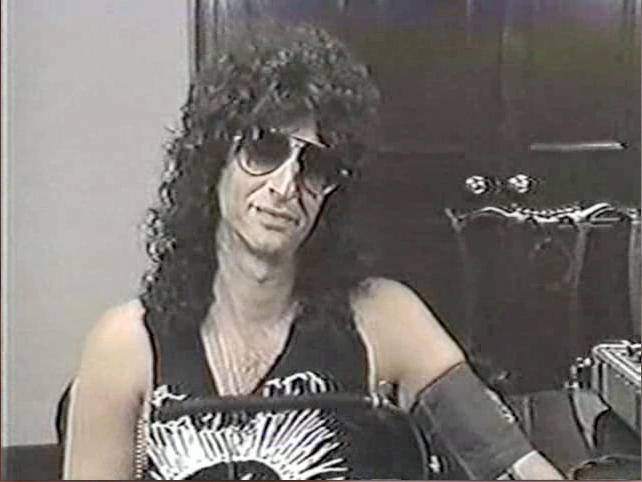 And here's Howard swearing off the validity of the test once it found that he was uh....being deceptive.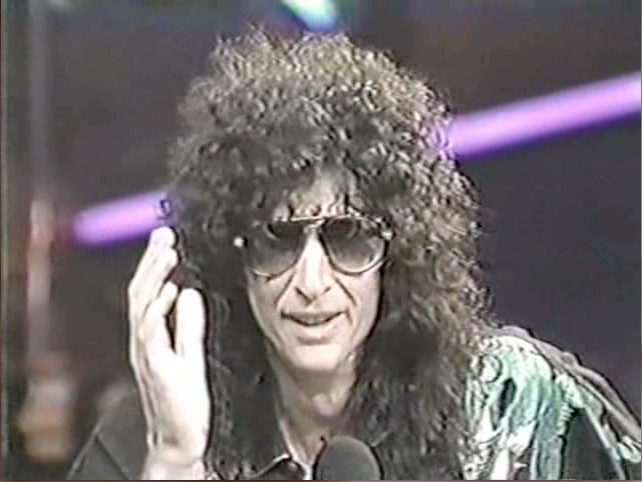 Coming back from the commercial break, the show had a filmed segment of Billy West as Larry Fine giving a message to Saddam Hussein. Larry told Saddam, "I'm warnin' you".
He then insulted Saddam by insinuating that his wife wasn't looking so good these days. Here's a picture of his wife...you be the judge.
Then out of nowhere, the Jokeman flew into the scene and delivered a pie in the face to Larry Fine....despite being "warned". Larry could hardly get off a shot from his seltzer bottle.