Seeing that the "tapes team" have put Master Tape on hold until after the 2008 calender year, I thought I might get off of my lazy ass and try to finish what I once started a couple of months ago; chronicling the infamous Howard Stern Channel 9 Shows.
These shows represent the best/funniest and most outrageous era of the Howard Stern Show. The only complaints leveled at Howard and his show during these years were that he was too much of an asshole to his guests, that he couldn't be heard in a lot of major markets, that he was the embodiment of the decline of Western civilization and of course that Robin talked, laughed and interrupted the show too much.
In any case, we pick back up on Show 12.
This show opened with New York Post columnist Cindy Adams bemoaning Howard Stern as a "pig, a dog, a rat and a skunk" while on a Channel 9 morning talk show.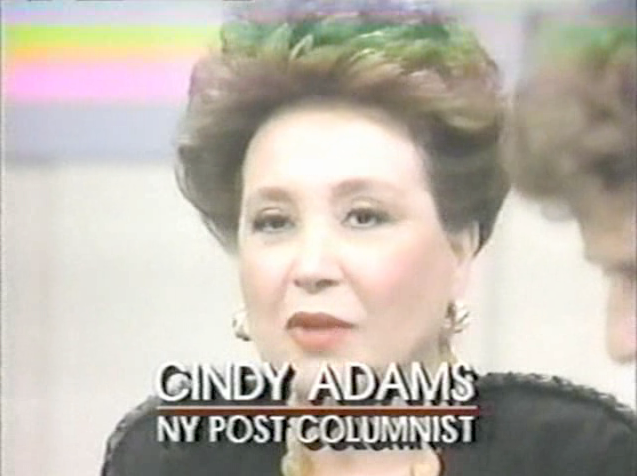 Howard could be overheard insulting the video of Cindy being played back in the studio by saying, "You crusty old yenta, why don't you dry up and go to...@#%!, who needs you, you useless antique, go sleep with your husband".
And with that part of his business taken care of, Howard started off another show.