couple of things. first off art is on fallon tonight. hes always good on the late shows show i look forward to it. ill post the youtube when its up. he tweeted this pic thats kinda cool.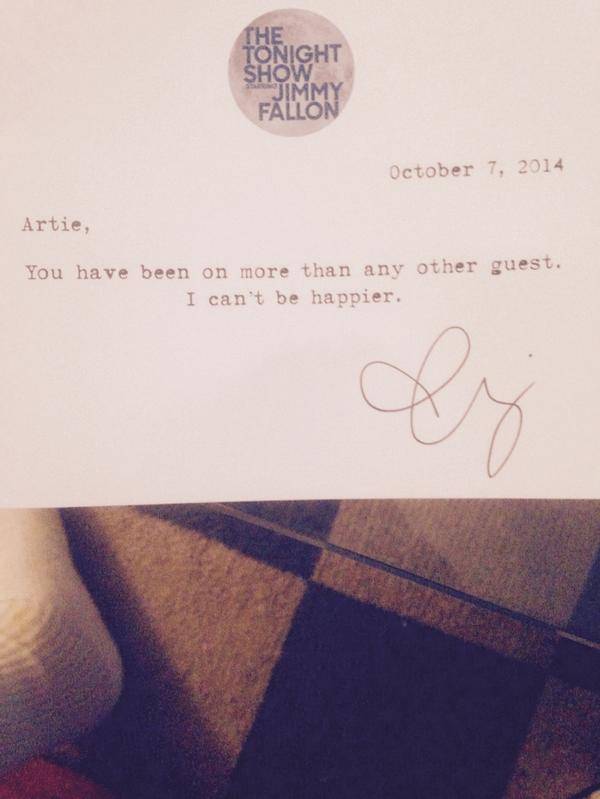 i think hes been on 3 times??? the guide on my tv says that tonight is ep #140 so thats cool for art.
next art has been on fire on twitter. he goes on these rants about all sorts of stuff and they can last like 20+ tweets and most every one is funny and worth the read. he is really worth following if u dont already.
also he has announced that he will start a podcast around xmas. this i cant wait for! i really enjoyed his sports radio show and that was censored bs and still very good. he said that the podcast will be with a few friends so that should be cool. he recently broke up with his girl/fiance and i really wish he was still on the air to talk about it.