Oct 19, 2008
43,256
13,832
168
It's the 4th of July, and the Statue of Liberty is finally opened back up to make the climb to the crown!
Statue of Liberty's crown to re-open July 4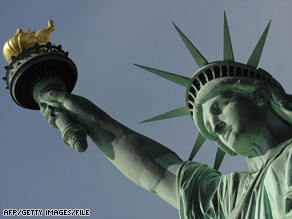 Ever been to the crown?
Somehow been blessed enough to make it to the torch?
Out of the 7 or 8 times I've been to the city, I never managed to make it to Liberty until after they closed her off. All I could get was an 'upskirt' if you will, from the base. Still cool to see it all first hand, but I took it for granted that I'd always be able to go.
Next time I go back NYC, I'm getting inside her head.