"So much music .... so little time..."
Never listen to any of the talk stations on SiriusXM - except talkSPORT on FC - but came across this little snippet:
From "Inside Radio"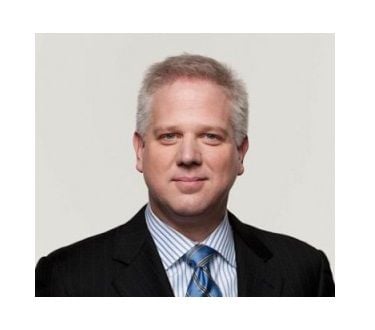 SiriusXM Radio has suspended Glenn Beck from his 9am-noon eastern slot on the Patriot Channel for a week following an interview the syndicated host did with fiction author Brad Thor. During the interview, which aired last Wednesday, Thor called presumptive Republican presidential nominee Donald Trump "a danger to America" and made comments that some have construed as an assassination threat.
"If Congress won't remove him from office, what patriot will step up and do that if, if, he oversteps his mandate as president, his constitutional-granted authority, I should say, as president," Thor said, according to Breitbart. "If he oversteps that, how do we get him out of office? And I don't think there is a legal means available. I think it will be a terrible, terrible position the American people will be in to get Trump out of office because you won't be able to do it through Congress."
In a statement, SiriusXM said comments made by Thor "may be reasonably construed by some to have been advocating harm against an individual currently running for office," adding that it has suspended the show and is "evaluating its place in our lineup going forward."
In a statement posted on Beck's Facebook page and website, Dom Theodore, general manager of Beck's radio show, responded to the suspension for Beck, who is on vacation. "As every listener of the show knows, Glenn has never — and will never — advocate violence," Theodore said. The interview with Thor "speaks for itself," Theodore said, calling the harsh criticism of Thor's comments on social media a "viral hatchet job… based on 49 seconds out of a 15-minute interview that gives no context of the hypothetical posited" by the fiction writer.
"What happens from here is between Premiere (which distributes Beck's radio show) and SiriusXM," Theodore said, adding, "We have been told that Glenn will be back on the Patriot Channel on Monday morning."
Beck's show on the channel was filled by David Webb on Tuesday, according to Politico. Doc Thompson and Skip LaCombe subbed for Beck on his own network's SiriusXM internet-only channel The Blaze.
Here is the text of SiriusXM's statement:
"SiriusXM encourages a diversity of discourse and opinion on our talk programs. However, comments recently made by a guest on the independently produced Glenn Beck Program, in our judgement, may be reasonably construed by some to have been advocating harm against an individual currently running for office, which we cannot and will not condone. For that reason, we have suspended The Glenn Beck Program from our Patriot channel for the coming week and are evaluating its place in our lineup going forward. SiriusXM is committed to a spirited, robust, yet responsible political conversation and believes this action reflects those values."