Rainbow Sherbet WILL ALWAYS BE ICE CREAM!
Oct 11, 2008
31,505
8,818
168
Semi spills load of beer on I-64WB near Shawnee split - WDRB 41 Louisville News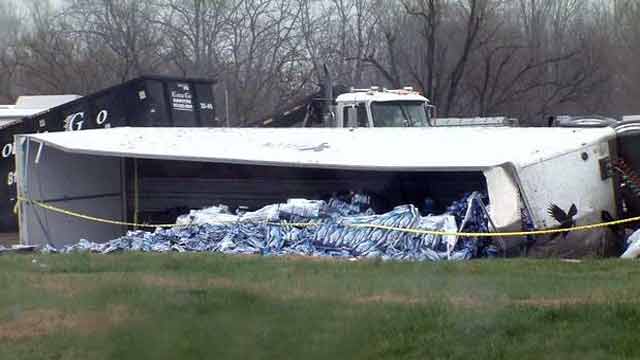 The driver of a tractor-trailer was hospitalized after his rig overturned in the westbound lanes of Interstate 64 at the split with I-264/Shawnee Expressway.
The driver's injuries were not considered life-threatening.
It happened shortly before 7 a.m. HazMat crews were called to the scene to contain a liquid nitrogen leak. The liquid nitrogen was being used to keep the truck's load of beer cold.
Facebook viewers told WDRB Traffic Reporter Mike Marshall they heard the sound of the crash in Portland and New Albany.
The westbound lanes of I-64, as well as the exit ramp to I-246 to Shively, have been closed for several hours. Officials did not have a timetable for when the road would re-open.