This episode opened up with Billy West as Mayor Dinkins. The angle of the piece centered around Dinkins succumbing to the overwhelming pressures of his job by sweating profusely at his desk. Dinkins reminded himself that because he was losing bodily fluids so rapidly that he had to replenish his liquids. Here Billy is mopping his brow of sweat, wringing his sweat into a cup and then drinking his own fluids.
"I sweat so much I have to be recycling...my own...waters".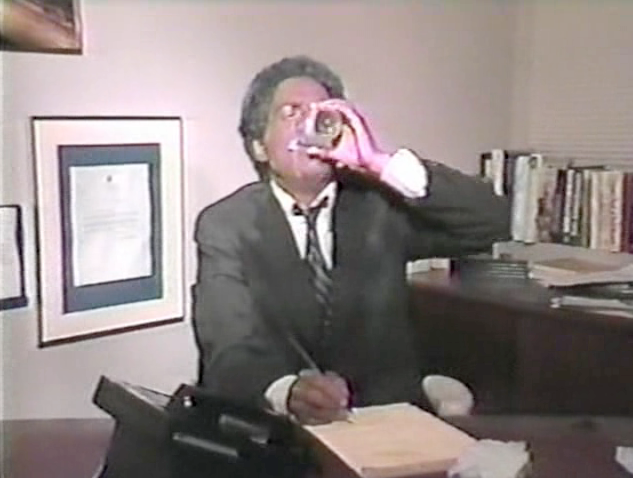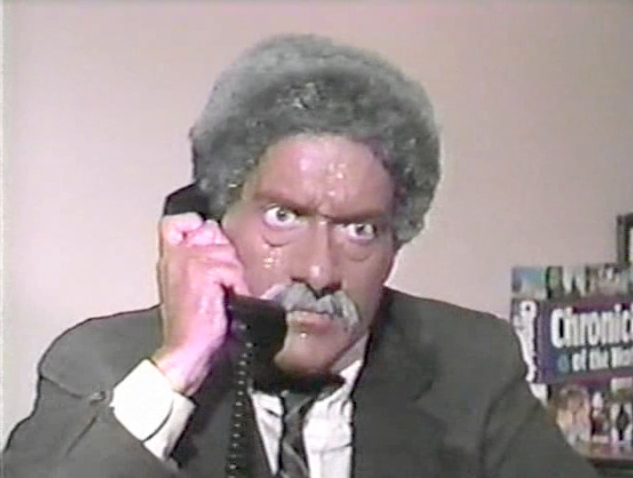 The opening piece ended with Dinkins taking a phone call that was supposed to lead you to believe there was a huge tragedy taking place. Although Mayor Dinkins described the message from the phone caller as a disaster, what it turned out to be was Boris Becker getting a blister on his toe. Dinkins picked up a tennis racket and told the caller he would be right over.
Yes, the sounds of Stern, Martling and Stuttering John could be heard as they watched the piece in the Channel 9 studios.
After the opening montage of the show finished up, the image of Howard dressed as Larry King came into shape. The make up on the show would become one of the hallmarks of the show, mainly because of how bad it was, but here you can see the start of the experimental make up jobs.
Howard goofed on the way Larry King writes his column for USA Today.
One of the first random thoughts from Larry was, "Is it me or could you land a Piper Cub on my huge heart operation scar?"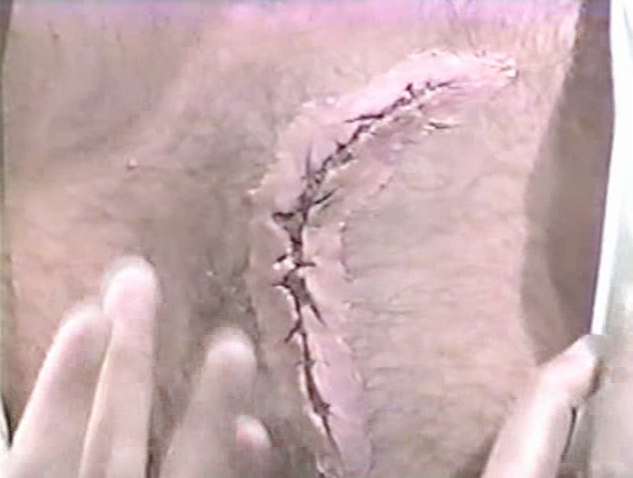 Some of the other choice random thoughts from Larry included:
"Is this the Goodwill Games or am I confused?"..."Picking my nose in traffic is the most fun I have"..."Call me a no talent, but wasn't it a bitch coming to the blackboard with a boner?"..."Did Mrs. Brown really have a lovely daughter?"..."I can't seem to follow the plot to the Jerry Lewis Telethon"..."What's the name of my daughter?".
All of these non sequitur's made Martling, Norris and Stuttering John laugh.