This episode started off with Billy West dressed as George Bush. Off camera Billy's voice as Barbara Bush tells George to take it easy, he's on vacation. George says he would be taking it easy if it weren't for this guy(Billy is holding an 8x10 picture in his hand). George says this guy is getting away with murder over there. He says the man is absolute scum and he's trying to make deals with him.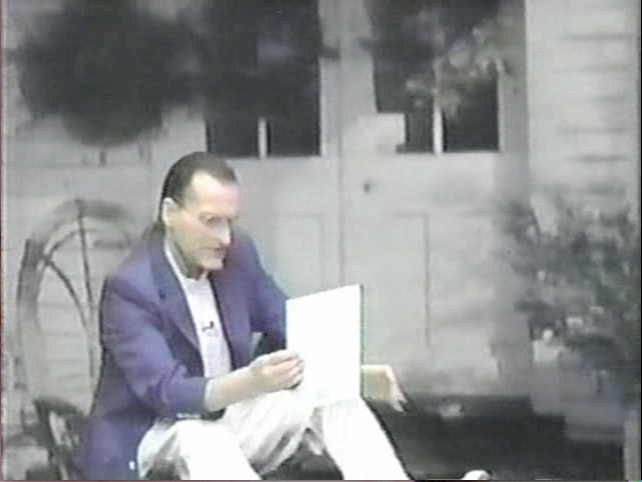 Barbara responds back that she also hates Saddam Hussein. George replies back that he's not talking about Hussein, he's talking about this guy...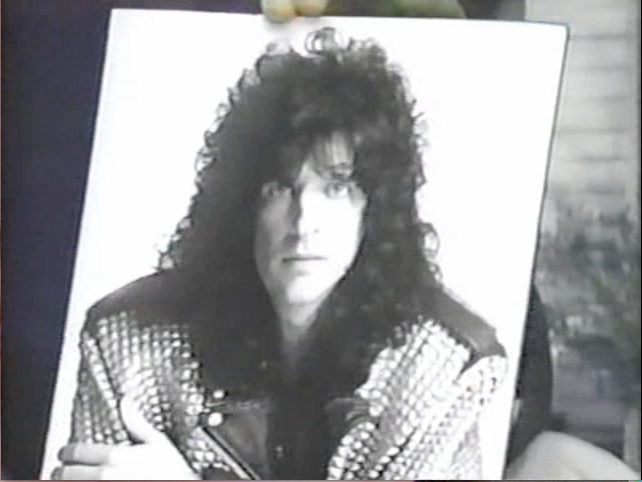 After the opening both Howard and Robin were in a makeshift hostage scene. Howard had a toy gun in one hand and a little boy in his other hand. He was taking hostages in order to get ratings.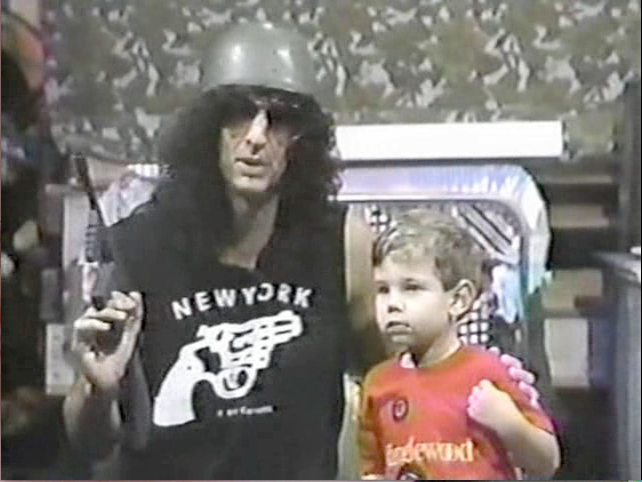 Robin asked him what his demands were and Howard said, "I JUST DEMAND THAT YOU WATCH THE SHOW!!!!"
He also said that he was going to cut off the fingers of this boy. There was a real look of concern from the boy after the remark. Here you can see the boy looking over to his mother who was sitting off camera next to Robin.
Not only was Howard going to cut off the fingers of the little boy, but he was also growing his own toenail in protest over the "whole Iraq situation".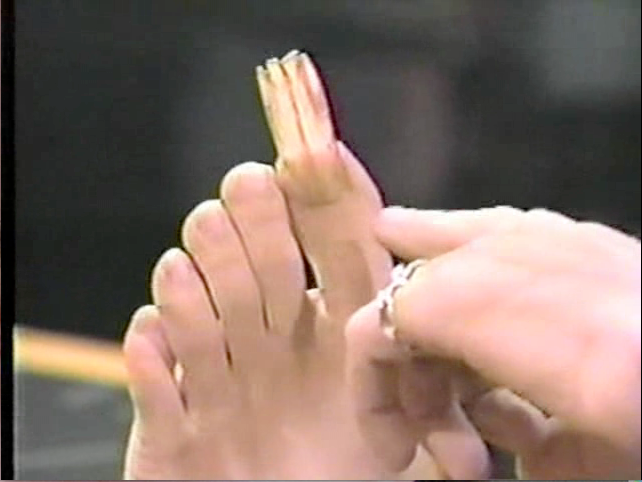 Howard then introduced the harp player that would be playing throughout the show during the commercial reads.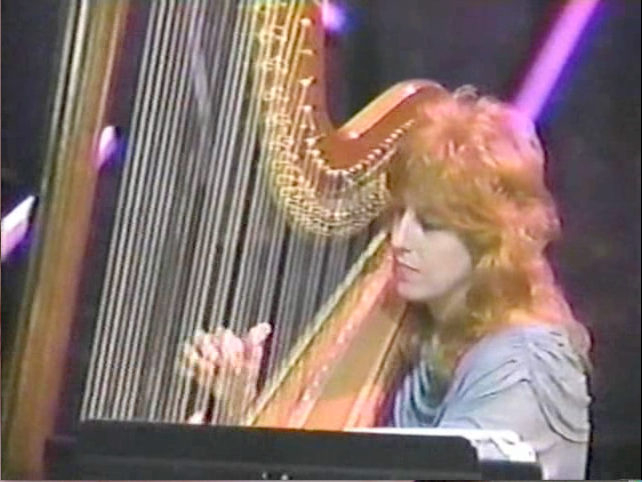 Howard went over the rundown of tonights show. He talked about Stuttering John's upcoming interview with Melanie Griffith. Howard was describing with his hands how endowed Melanie is and then he quickly switched gears and put Robin on the spot by talking about how lovely her cans looked tonight.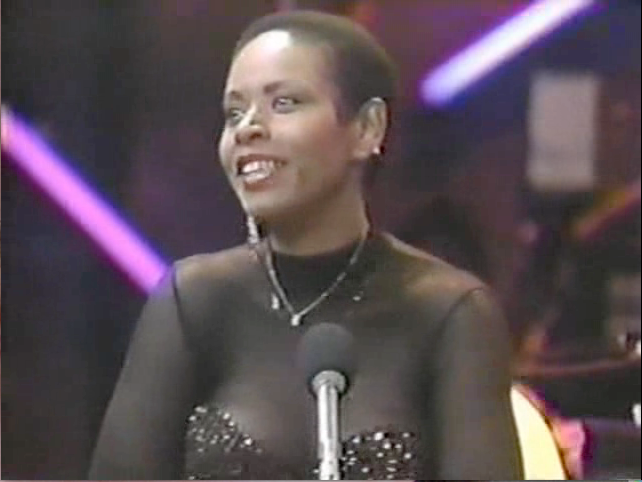 Howard also mentioned that due to the public outcry, Gary would be wearing a bee keeper mask all evening. Howard thought it might have been easier to not let Gary be on camera all together.