Another classic episode, filled with great guests and hilarious filmed segments. The show started off with a parody of the latest controversy in the media; Roseanne Barr butchering the 'Star Spangled Banner'.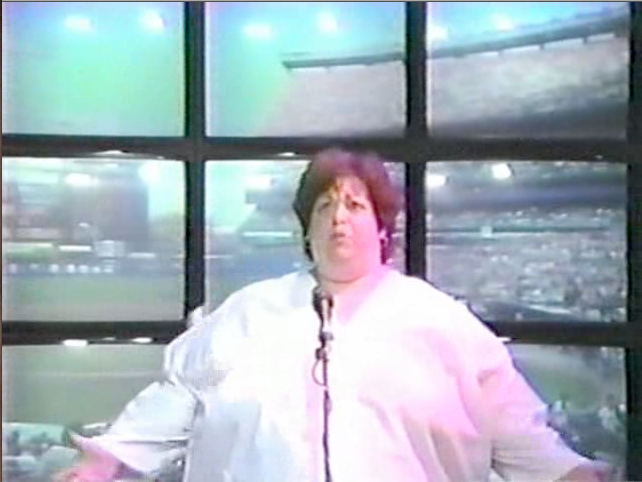 From there the show went through its opening montage and into Howard doing Sternac. The answer to this question was, "Push 'em back, push 'em back, waaaaayyyy back!"
The question being, "What do the recent letters to Channel 9 say about Boy Gary's teeth?"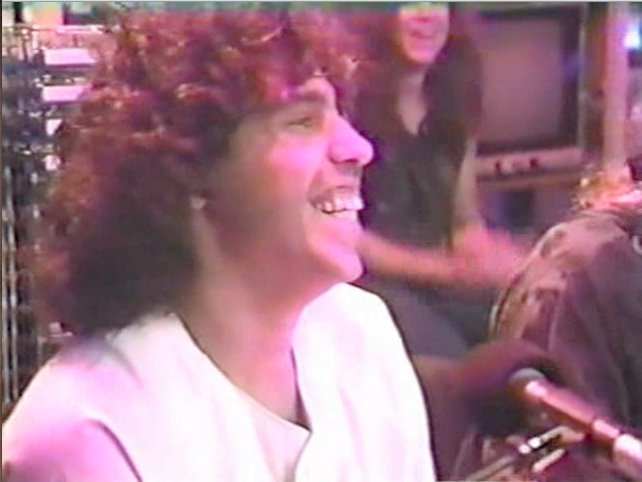 Howard brought out Richard Simmons and Richard brought out gifts of flowers, balloons and song. Howard made a quick play for Richard's tight workout shorts and Richard pretended that he was going to leave. Richard wanted to talk about his gifts. In this picture he tells Howard, "It's a poodle made of "mum's".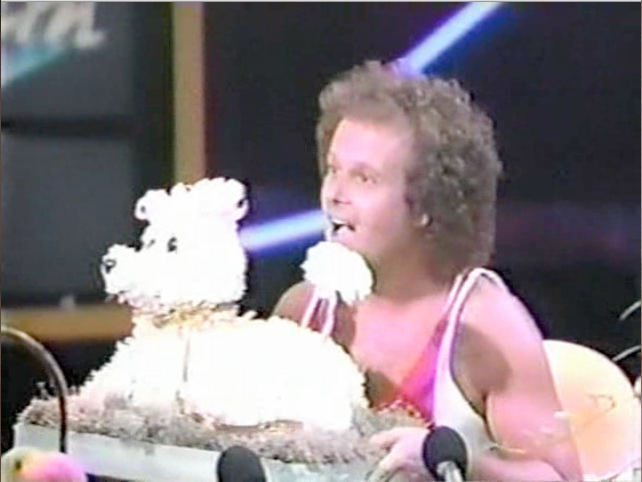 Howard wasn't that interested in anything Richard brought out, he wanted to ask Richard about his latest video, "Sweatin' To The Oldies". He thought it was strange to see the fella dancing next to Richard(the man in leather was superimposed into the video).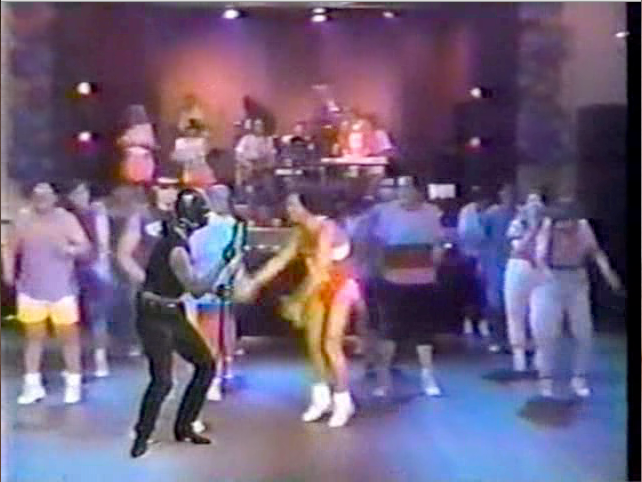 Howard then played another section of Richard's video, the part where a woman is shown barfing up her "deal a meal" food after exercising too hard.
Seeing the woman barf prompted Richard to react thus.