The tenth Channel 9 Show opened up with a blinding white light. No images could be seen for nearly 30 seconds, but the distinct voices of Howard(as Elvis Presley)and Robin could be heard as they talked about doing battle with the dry ice that engulfed Howard.
Here's an image of Howard as the dry ice was waved away.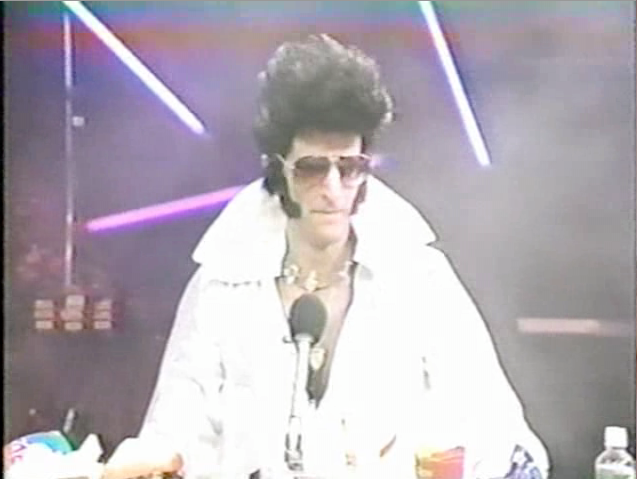 Howard asked, "Where am I?"
Robin answered, "I thought you were in heaven, it's Channel 9".
Howard collected himself after he ate a bunch of junk food. He then began to sing 'Blue Suede Shoes', but he couldn't remember the words..."Well it's one for the money....Two for the money....Three for the money....wait a second, what are the words?....I always did everything for the money".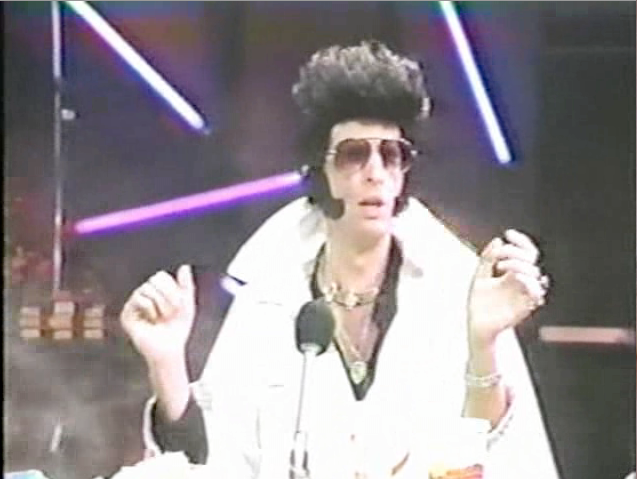 Howard talked about why his name was always "Deke" in every movie he made. There were lots of food jokes and Elvis spent a lot of time butchering the names of his wife and daughter.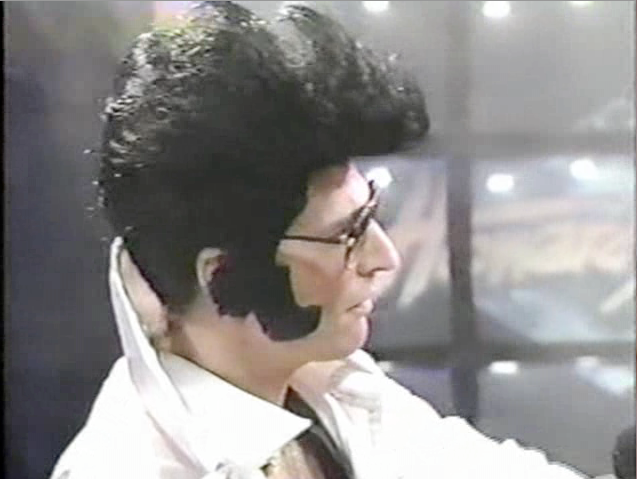 Howard looking a lot like Dice Elvis.
Howard broke character but came back in time to finish off another line or two of 'Blue Suede Shoes'. This time he sang, "Lay off of mah food".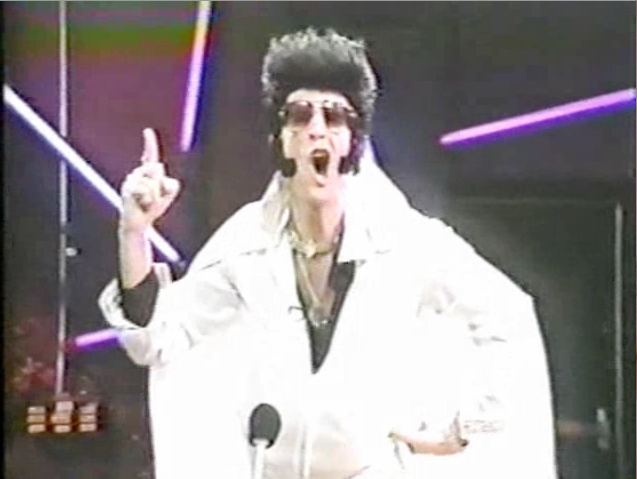 Once Howard finished the Elvis bit he decided to take off his Elvis wig. Here was his reaction to seeing himself on the monitor.
He thought he looked like Reverand Al Sharpton waiting for his hair due to kick in. I think he looks like Mike Nesmith from the Monkees.
Howard said that they had a great tape of Stuttering John getting punched by Morton Downey, Jr.
This was the freeze frame tease they used when they went to commercial. I thought it was hilarious, so here it is.