I was able to make some screen captures from the first Channel 9 show. I'll add them in a couple of posts at a time...
The first screen capture is Stuttering John and Baba Booey(though just Boy Gary at this point)watching Stuttering John's interviews.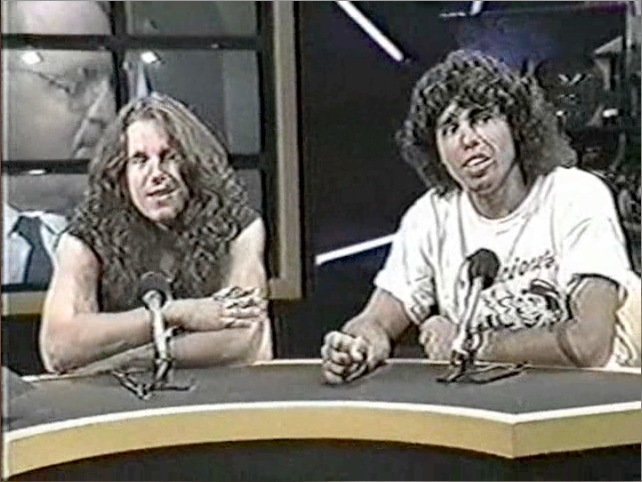 The next screen capture is Stuttering John interviewing Alison Steele(The Night Bird), in this shot John has accidentally spit on Alison right after a heavy stutter.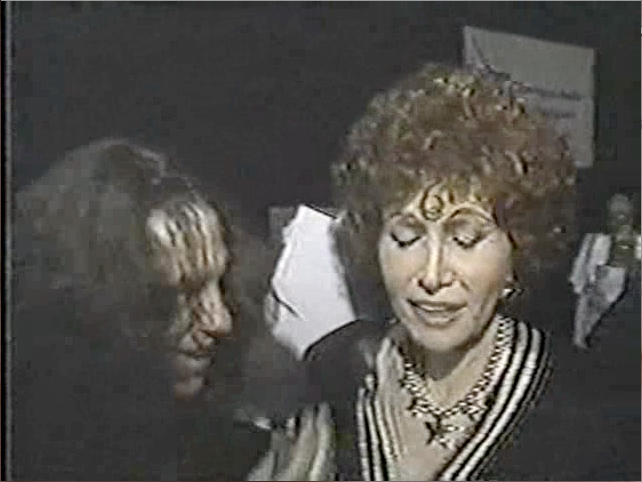 Here's Howard pulling off a great prank on Jessica Hahn. Howard had a hidden camera in Jessica's dressing room. Howard went into her dressing room to tell her about what he had planned for her appearance(which was all a hoax)and to calm Jessica down. Howard wanted to see if he could "get her" if he pressed the matter. As it turned out, he could.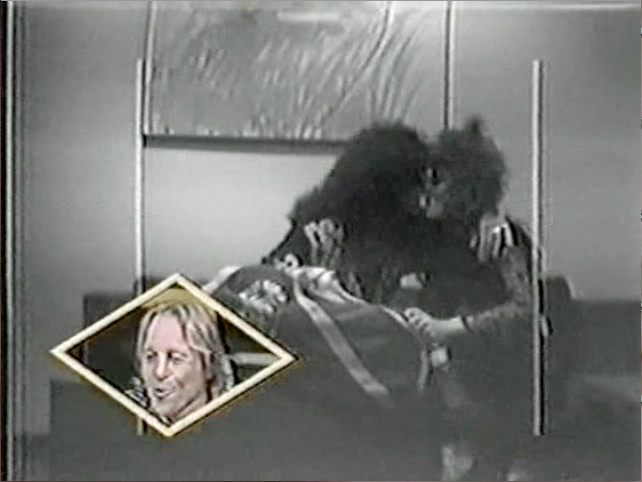 The next shot is from when Howard explained the prank to Jessica and pointed to where the hidden camera was.