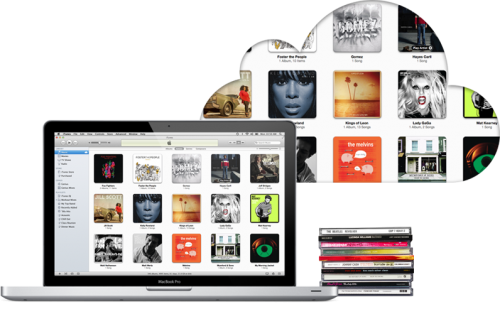 Coming several weeks late, Apple has just now officially launched iTunes Match to customers in the United States. The iTunes Match launch is facilitated by the release of iTunes 10.5.1, which now allows users to subscribe to the $25/year service offering cloud-based matching and upload of users' complete iTunes libraries. iTunes 10.5.1 is available via the iTunes download page and should be rolling out to Software Update shortly.
Apple had apparently initially intended iTunes Match to launch by mid-October as part of iTunes 10.5 as seen in a number of developer betas, but the company removed the feature from iTunes 10.5 for the public release, giving it a few more weeks to complete work on the service. Even so, Apple missed its stated launch target of "end of October" and did not provide an updated timeframe for the iTunes Match debut once the target was missed, although the company continued testing with a new developer beta of iTunes 10.5.1 just this past weekend.
It has been said that demand is so great that from time to time, subscribers will get a message that says that subscriptions are currently not available, to try again later.
The biggest reason I like iTunes Match is because now I have full access to my library rather home on a 2nd computer or at work. I can basically stream or download on the computer. Now on iOS apps you basically can do the same though it does download the track while its playing, but once you close the app any downloads go away, unless you actually download it to save to the device.
I also found that my library was matched as of Yesterday at about 95%, so it has improved which each beta run. We got the last beta just a couple of days ago.